Originally published on 3 Aug, 2011 on Sportskeeda.
Here's a live commentary of one of Indian basketball's greatest games, India vs Korea Samsung in the William Jones Cup, 2011.
Korea started with a 7-0 lead. Here's what happened next:
Korea up 7-0. 7:47 left in 1st Q.
India down 9-2.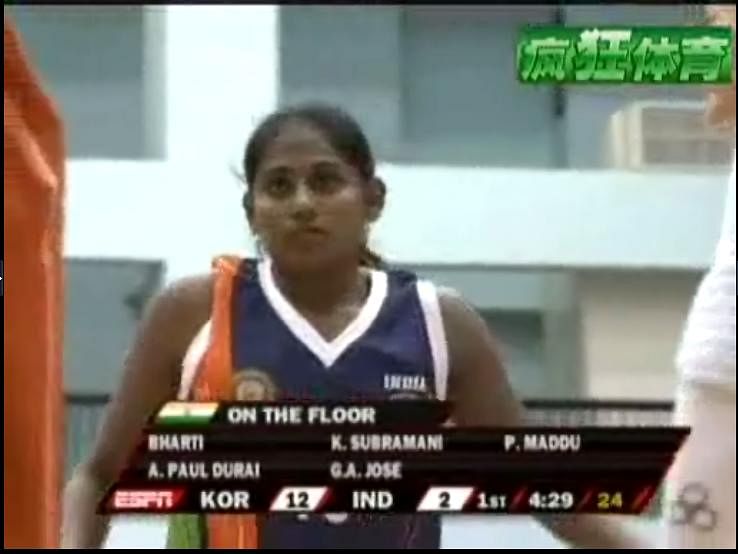 Geethu Ann Jose fouled on an entry pass. We're down 12-2.
Long jumper by Prashanti Singh. Down 12-4.
Geethu is taking her shoe off on the bench. This is conjuncture, but the showed a replay of her landing off after a board, maybe a ankle twist. Hope it isn't serious. She's on the bench.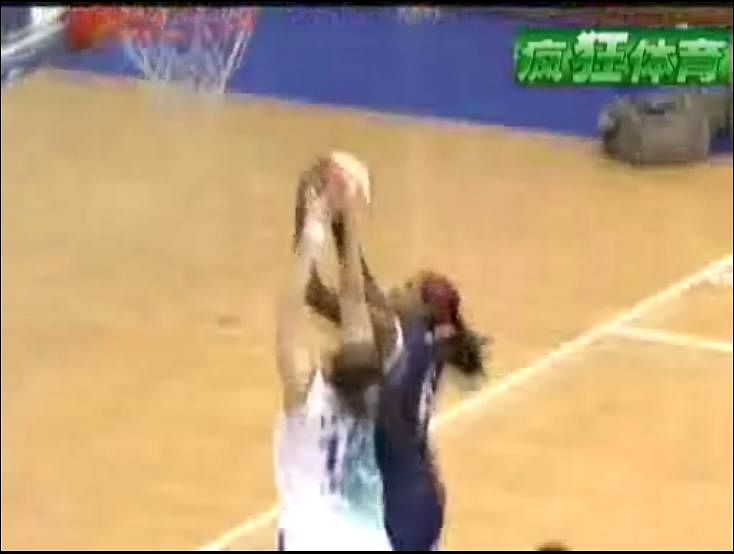 Geethu grabs a board and lands awkwardly
3 pointer by Anitha Pauldurai!
Down 12-7.
Geethu is back on the court!
Pump fake and drive by Anitha!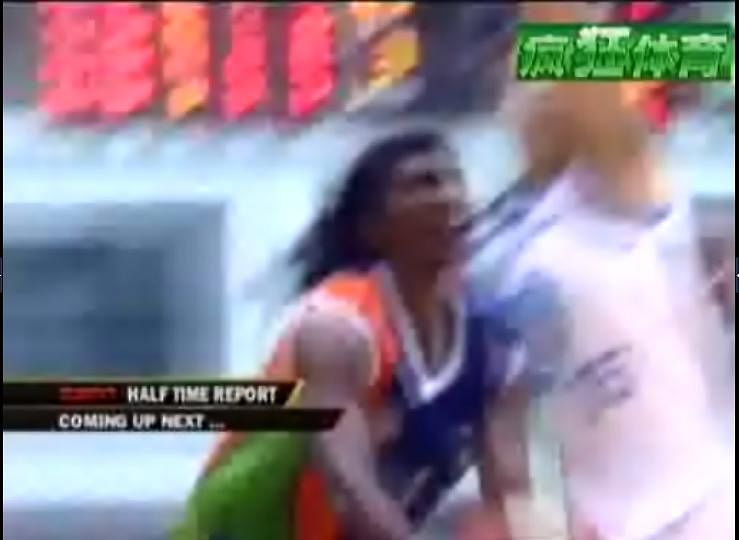 End of 1st Q. India down 17-9.
Prashanti fakes a shot, fakes a drive and makes a J!
Geethu is fouled grabbing a board.
Geethu is fouled and sent to the floor grabbing a pass.
Runner by Pushpa Maddu! Down 18-13.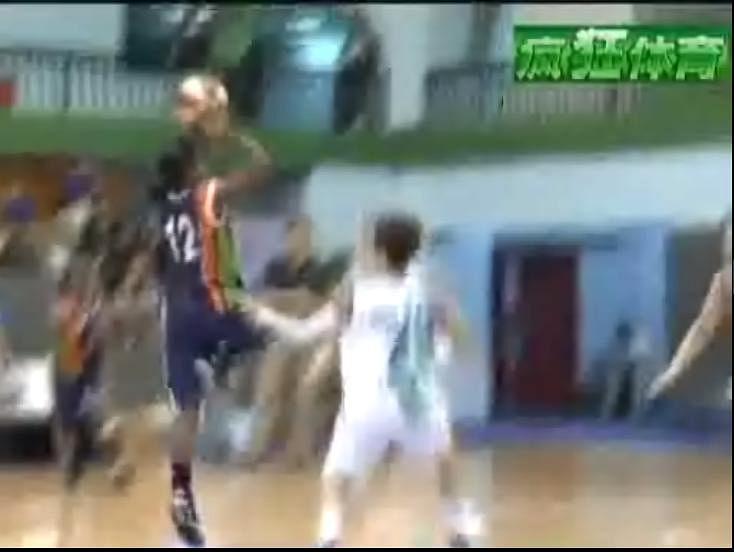 Geethu is blatantly pushed, but she was setting a screen. No call.
Down 23-13.
Another looong J by Pushpa Maddu.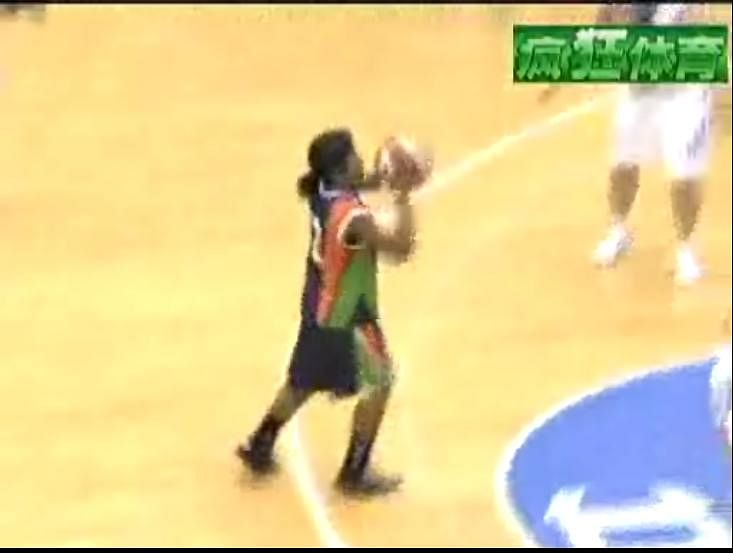 Pushpa Maddu didn't miss a 2 in this one. 3 of 3. Also had 7 boards and 3 assists.
Geethu sits, Harjeet Kaur, our only other 6 foot tall player, comes in.
Korea are 3-15 from 3 point range.
Tough interior D by Harjeet Kaur.
Down 23-17. Come on India!
?5:45 in 2nd.
Great team box out by India.
Strong Drive by Anitha!!
23-19!!
Harjeet grabs a board.
Foul on Akanksha Singh.
Harjeet takes a breather as Geethu comes in.
Shot clock violation by India.
Down 26-19.
Prashanti Singh draws a charge!
Two close misses by India.
Geethu is held. Foul.
Makes 1 of 2. Her only points of the game thus far. She has 6 boards.
Down 30-20.
Anitha is fouled in the backcourt. Makes 2-2.
Down 22-30.
Geethu's first Field Goal. A spinning shot.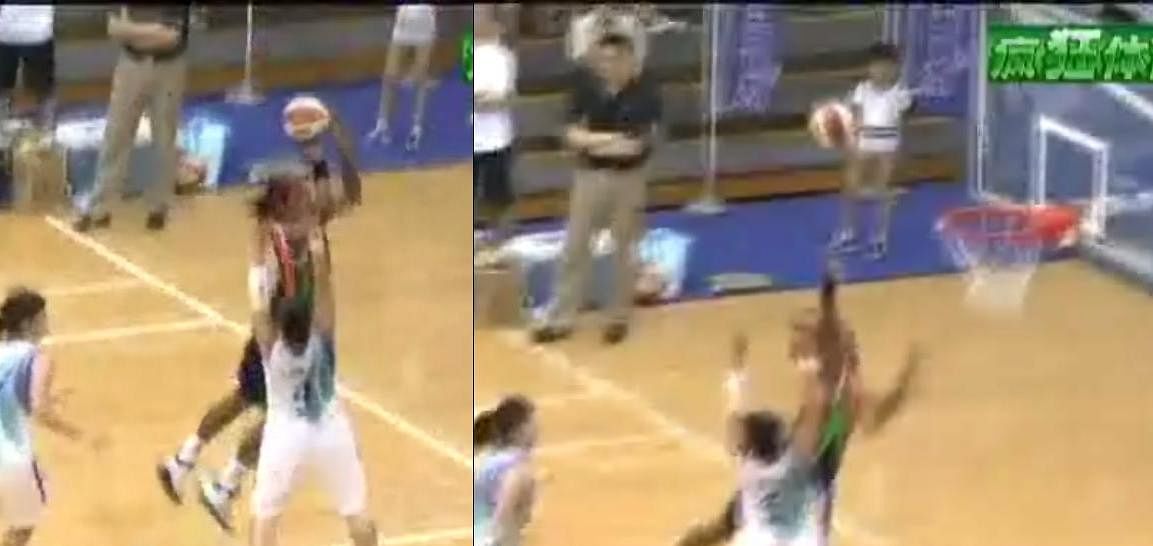 Down 24-30.
0.8 left and Korea makes a J.
End of 1st half. India down 24-32.
COME ON INDIA!!!!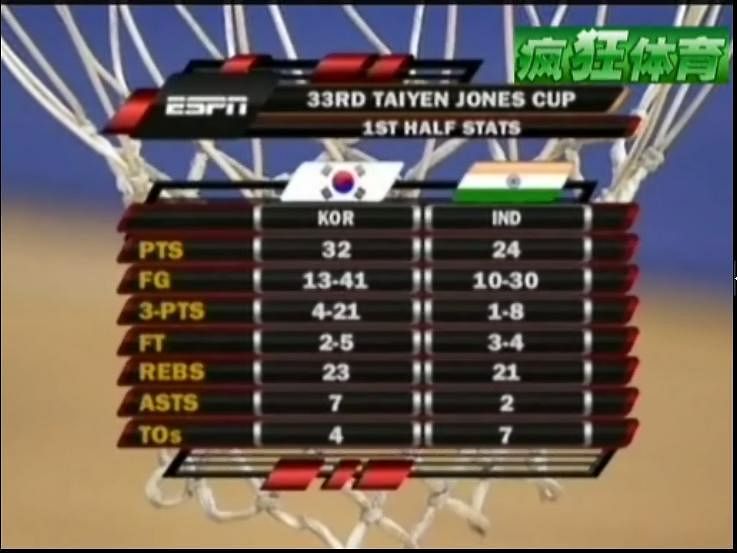 -
Anitha has 9 pts on 3-10 shooting and 4 boards.
She missed a couple of tough layups in traffic.
Prashanti Singh and Pushpa Maddu have 4 pts each.
Second half begins.
Prashanti hits a 3!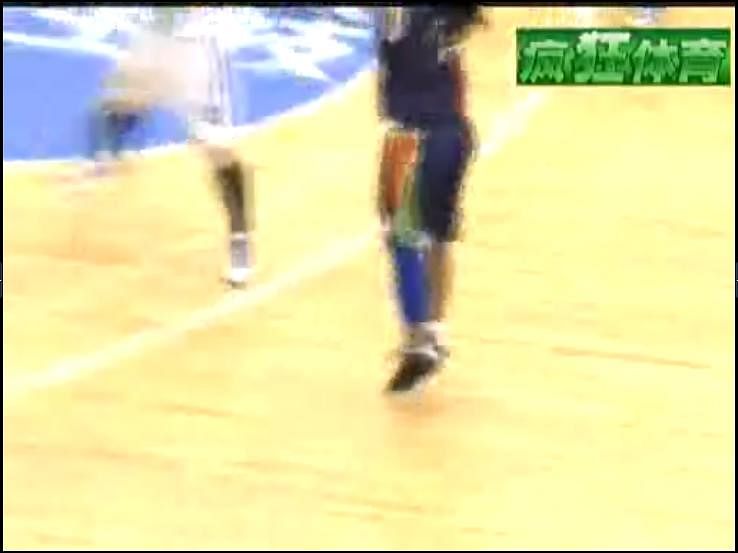 Even the camera can't keep up with her.
Down 32-27.
Geethu gets fouled.
PRASHANTI SINGH HITS ANOTHER 3!!!!
·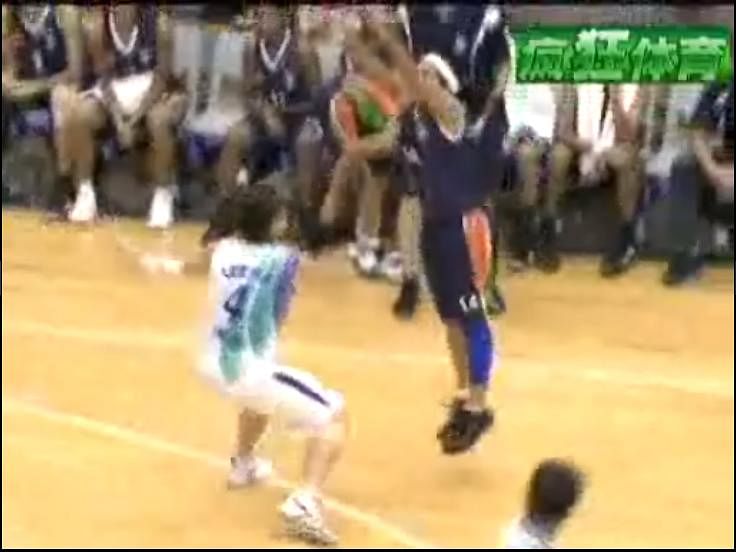 Down 37-30.
Anitha gets fouled.
·
Prashanti misses a 3 and 2 Indian players dive to the floor and retrieve it.
PRASHANTI SINGH WITH ANOTHER 3!!!! GO INDIA!
·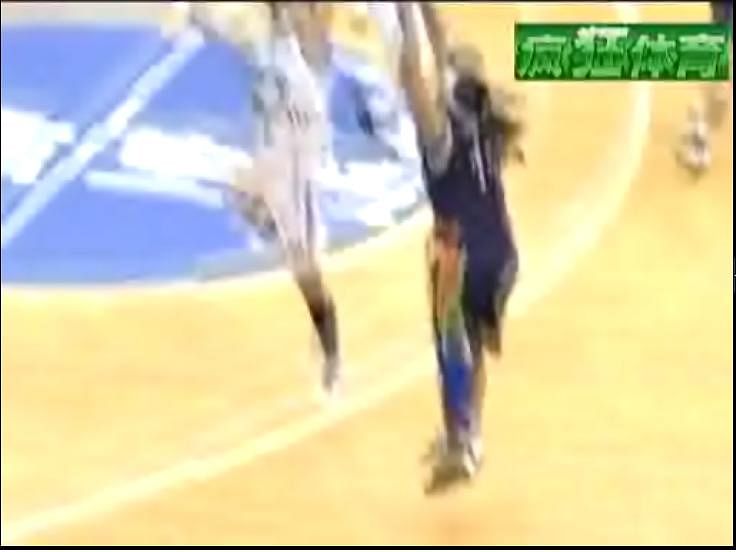 Down 39-33.
One pump fake from Prashanti, and the entire Korean team and their bench and coaches jump up off the floor.
Down 41-33.
Anitha hits a 3!!!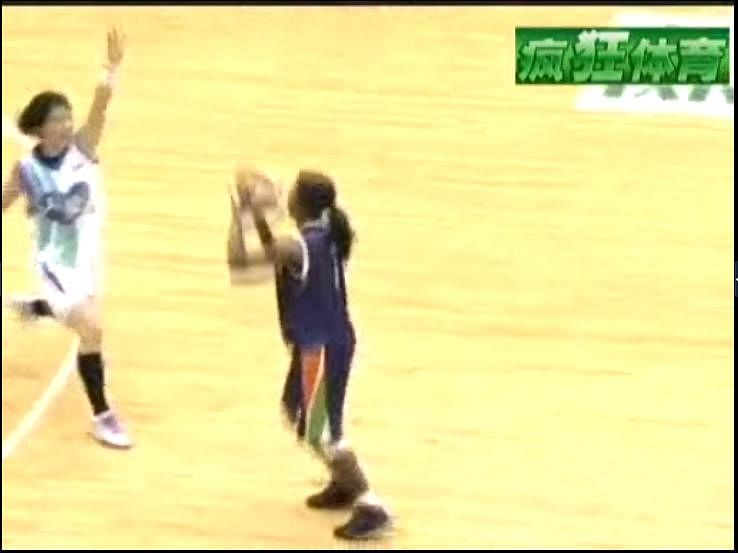 That was from way downtown.
·
# 12 Pushpa Maddu drives, fakes a pass, and lays it in.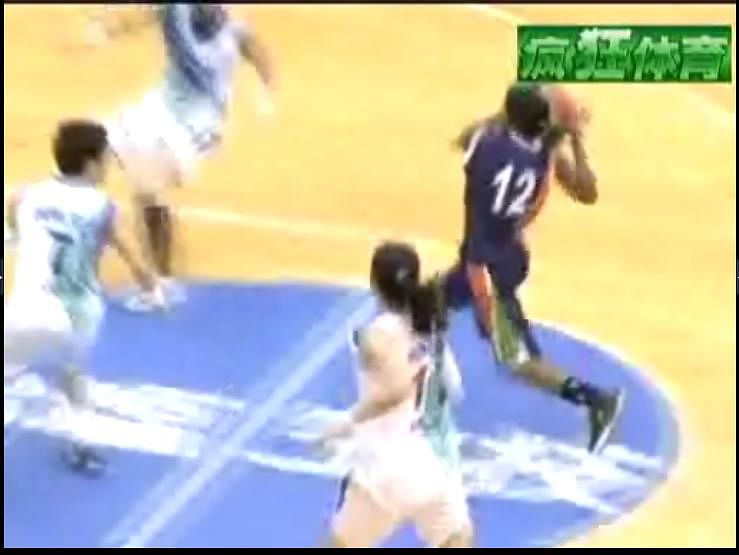 Pushpa fakes a pass before converting on the layup. Sweet move.
Down 41-38.
Down 41-39.
Geethu snatches a board off the top of a opponent.
RASPREET SIDHU TIES IT!
·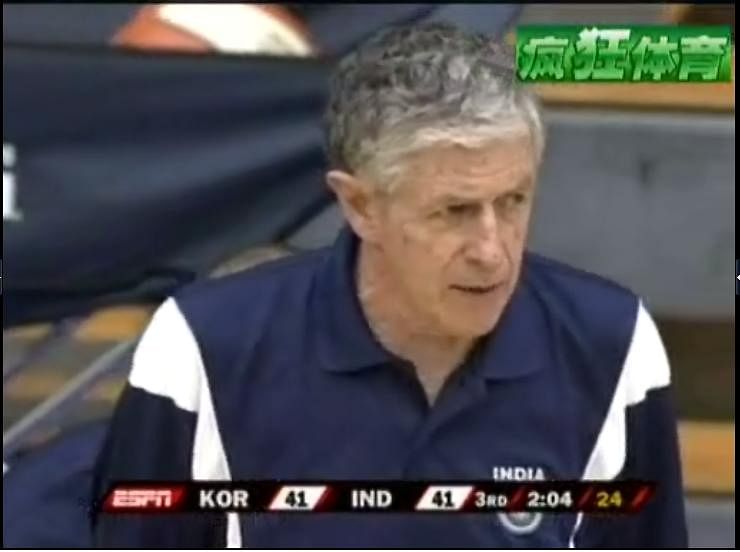 "Oh we're coming for you Korea."- Coach Pete Gaudet looks like he's thinking that.
Side note: Dunno if it's the low pixel count, but Coach Pete Gaudet looks an awful lot like Jerry Sloan, former Utah Jazz coach.
45-41!!!!
HALF COURT BUZZER BEATER 3 FROM PRASHANTI SINGH!!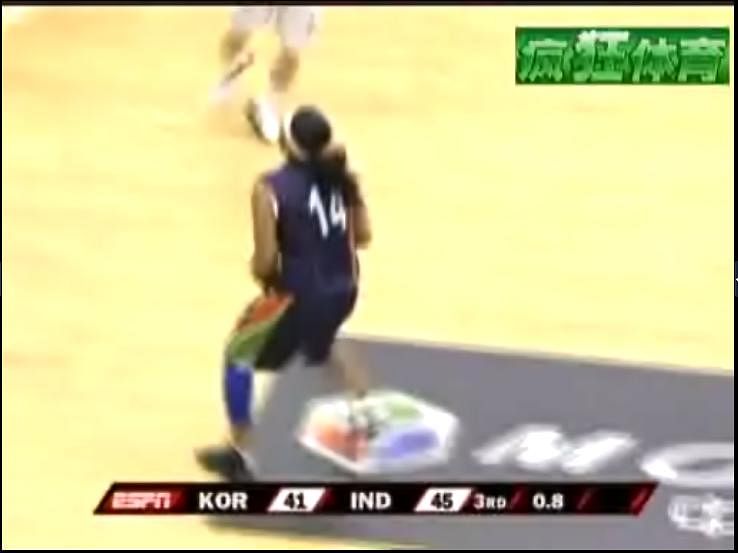 What? From here?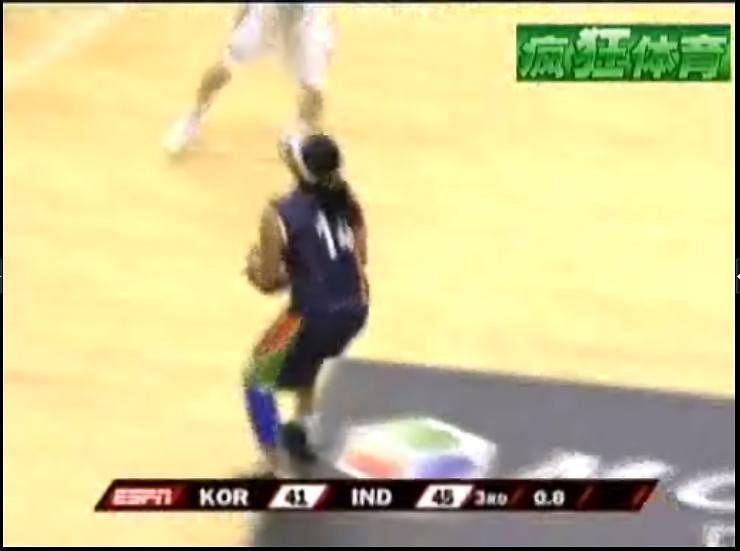 She doesn't even have a running start
·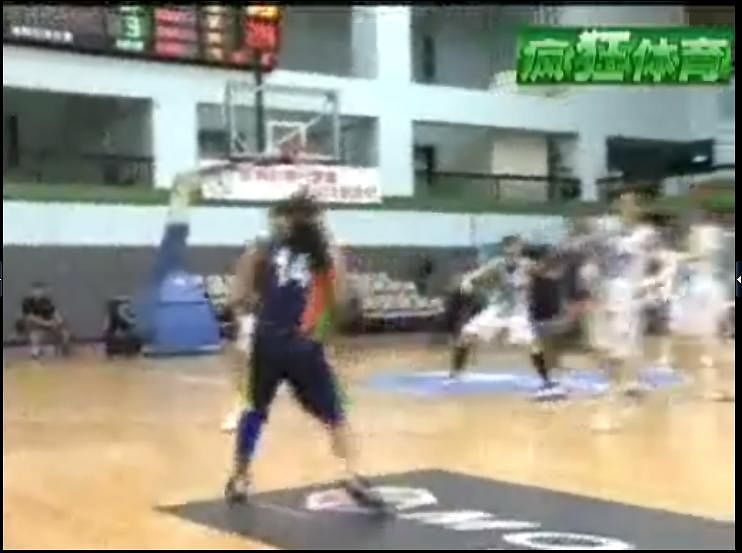 There are defenders rushing at her. Can she even see the rim?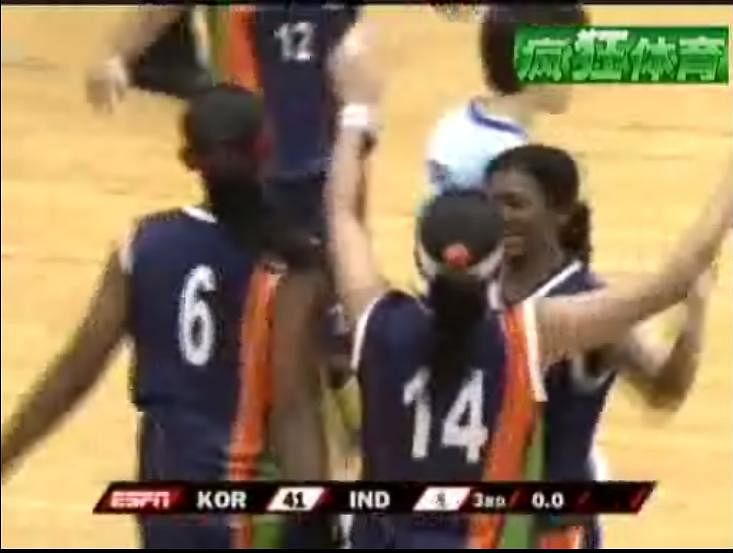 Geethu and Anitha congratulate Prashanti on her miracle shot. Some players would just let the clock wind down, not risking a chance of hurting their shooting percentage. It takes heart to even attempt such a shot. Every point mattered in this match.
4th quarter. Anitha makes a layup after a fake.
What a game this has turned out to be. Did anyone see this coming?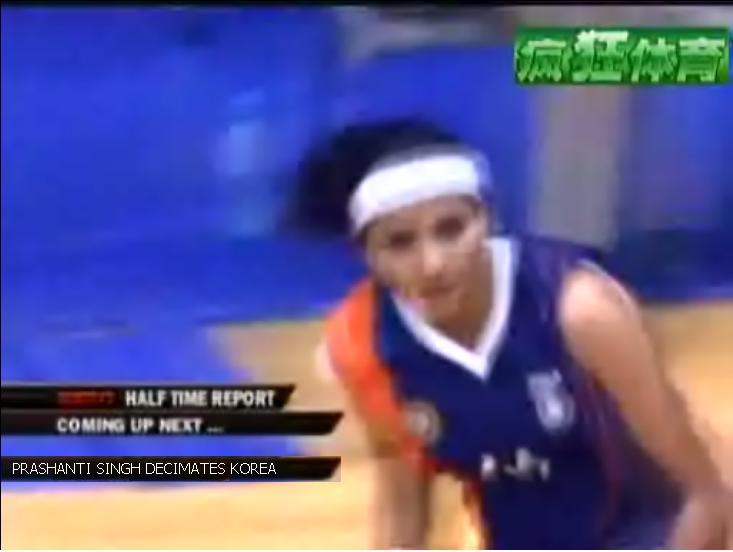 Yep. ESPN predicted the rain shower by Prashanti Singh
WE'RE UP 50-41!!!!
·
Up 45-50.
Harjeet Kaur rips away an offensive rebound and lays it in on a break.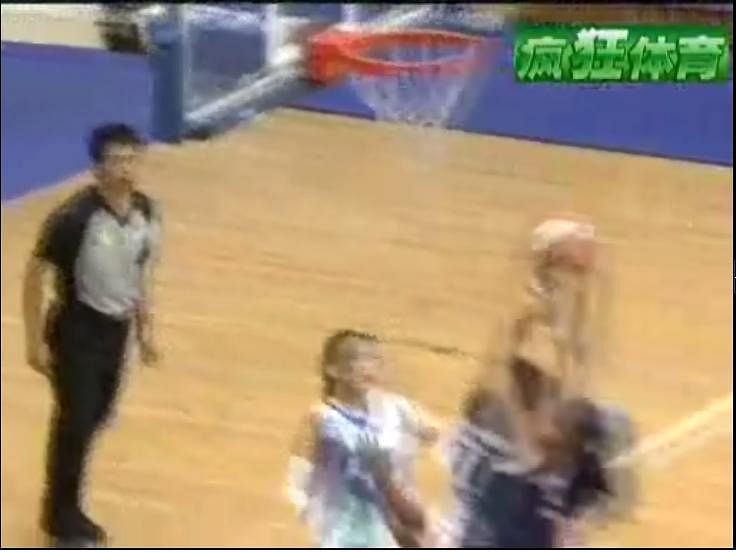 Harjeet Kaur pulling away a rebound from the hands of an opponent before laying it in.
.
Up 52-47. 6:30 in 4th.
·
54-47. Anitha had numbers on a fast break, pulled back and made a J.
·
5:16 left.
Akanksha is shoved to the floor.
4:03 left.
Anitha gets hit HARD. No foul. She staggers to the bench. Hope she's ok.
?54-47 lead.
Geethu is pulled to the floor. CALL A FLAGRANT ALREADY!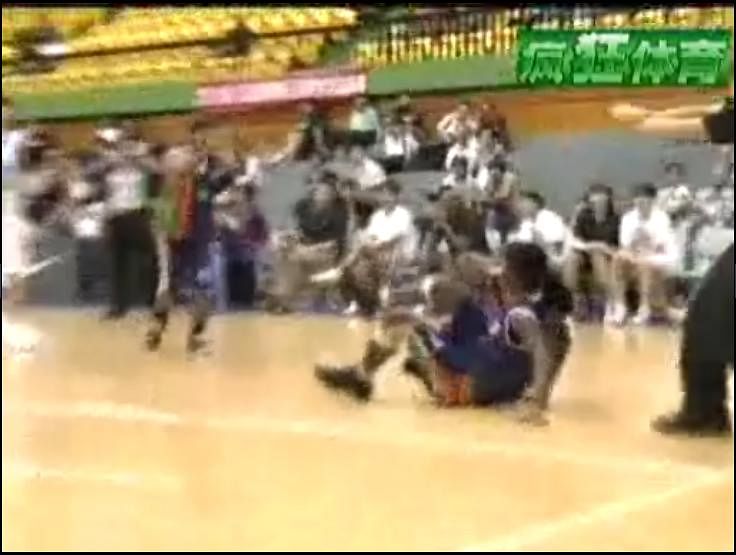 ·
India up 54-50.
2:39 left.
Geethu makes 1 of 2. 55-50.
Anitha is back!!!!
Anitha is fouled once again.
Makes 1 of 2 and India gets the offensive rebound!!!!
ANITHA DRIVES IN FOR 2!!!!
·
Prashanti misses, Akanksha dives and knocks it out of a Korean player.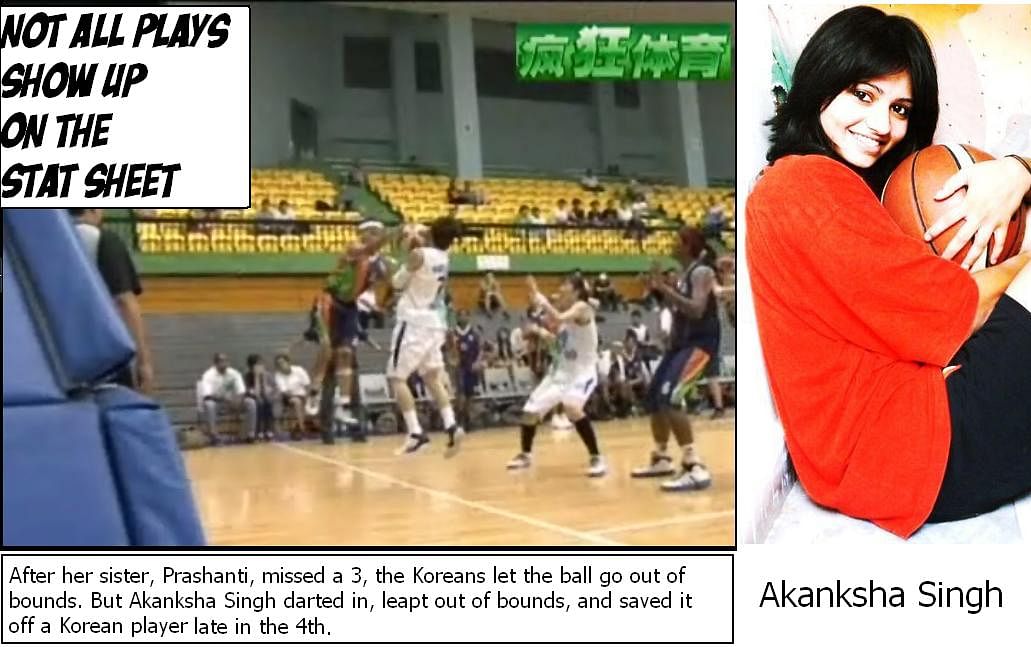 Great hustle by Akanksha Singh.
India forces a turnover!
Anitha spins in for a layup!
India up 60-56 with 20.3 left.
·
Oh and we have the ball.
Anitha is bleeding.
She's got to be patched up before she can take the free throw.
Makes the first!
·
And the 2nd!
Hard foul by Korea. Jaan leni hai kya? Itna aasan nahi.
·
We won!! 63-59.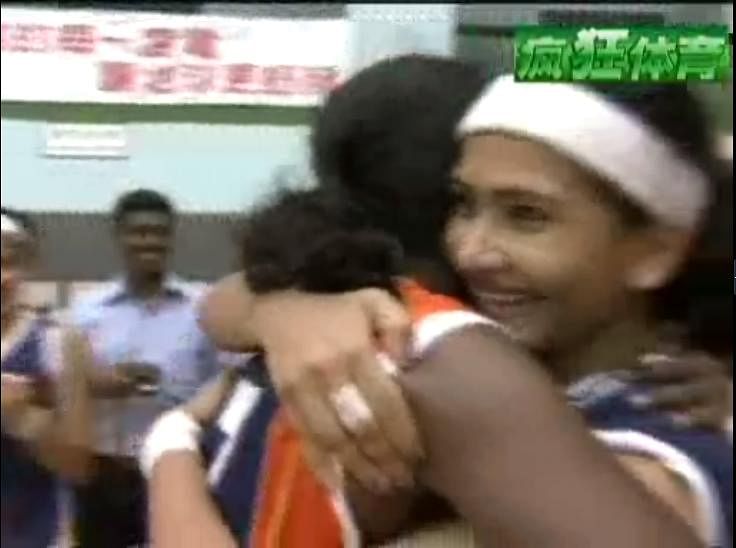 Beautiful moment. Prashanti and Anitha, two warriors.
FINAL SCORE: INDIA 63 – 59 KOREA.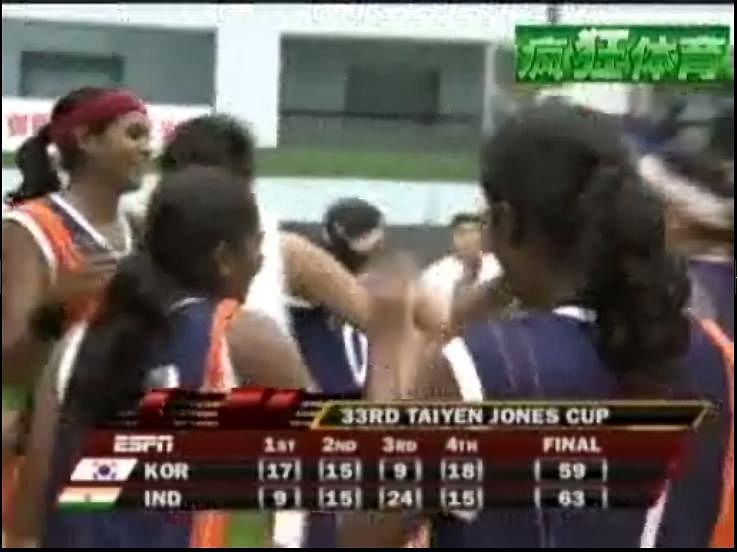 India fielded six players under 170 cm tall. Every player on Korea's team was over 170 cm tall.
_________________________________________
Height, rank, experience, facilities, it all makes a difference. But when the ball goes up, it's all about the 10 players battling it out. Indian team was being fouled very hard time and time again. Anitha Pauldurai took a hit in the nose with about 4 minutes left. That wasn't even called a foul. When she walked dazed to the bench the refs stopped play. Geethu couldn't touch the ball without being knocked around. At least twice Akanksha Singh was fouled real hard.
Korea had 22 fouls as a team, India had 14. Do you think that a few of their fouls were to stop the clock late in the game for free throws? Yes. Were they touch fouls? Well, if you count a clothsline and a dhobi pachad a touch foul, yeah.
Four point lead with 20 seconds left and the refs stop the clock. You aren't allowed to play with blood dripping on the floor. The player has to be off the court. But Anitha had been fouled, she had to shoot the free throws so the clock was stopped. Eleven years ago, Allen Iverson was bleeding down his mouth in the Eastern Conference Finals. Rather than be substituted, he discreetly spit the blood down his shirt. When that was too much, he swallowed it.
After having her nose hurt, Anitha darted in for a layup and made multiple free throws.
With 3 seconds left, Anitha was shoved hard to the floor. Real hard. All they had to do was grab her and the refs would call a foul, but the impending loss cut so deep that their emotions got the better of them. That wasn't even given a flagrant. Had the injury disoriented her enough that she missed both free throws, Korea could have come back to tie it on a long three. Being the warrior she is, Anitha made one of two, extending the lead to 4.
Game over.
Here's what makes a perfect classic in my book:
- Underdogs vs established veterans.
Check.
- Long range prayers that look like they have no chance of going in, fall in softly.
Check. Third quarter blitzkrieg by Prashanti Singh. Couple of Hail Marys from Anitha Pauldurai.
- Star player of the underdogs clamped down on on offense. But the player still makes a contribution in other key areas.
Check. Geethu was held to 9 points. But they couldn't take away her interior defense. And many of our outside shots and drives were made possible by the attention Geethu commanded.
- Opponents casting themselves in the role of the bad guy with hard fouls.
The way the Korean girls were fouling us! They could teach Bruce Bowen a lesson.
This guy. Two of the above happened. Opinion is divided on the third.
________________________________
Our girls proved that on any given day, any team can beat any other team if one plays with heart, guts and camaraderie. Heartiest congratulations to all the players, coaching staff and team personnel.
Here's the box score, followed by a list of the height and weight of the players.