Here's a sweet setup. A homemade basketball rim in the backyard: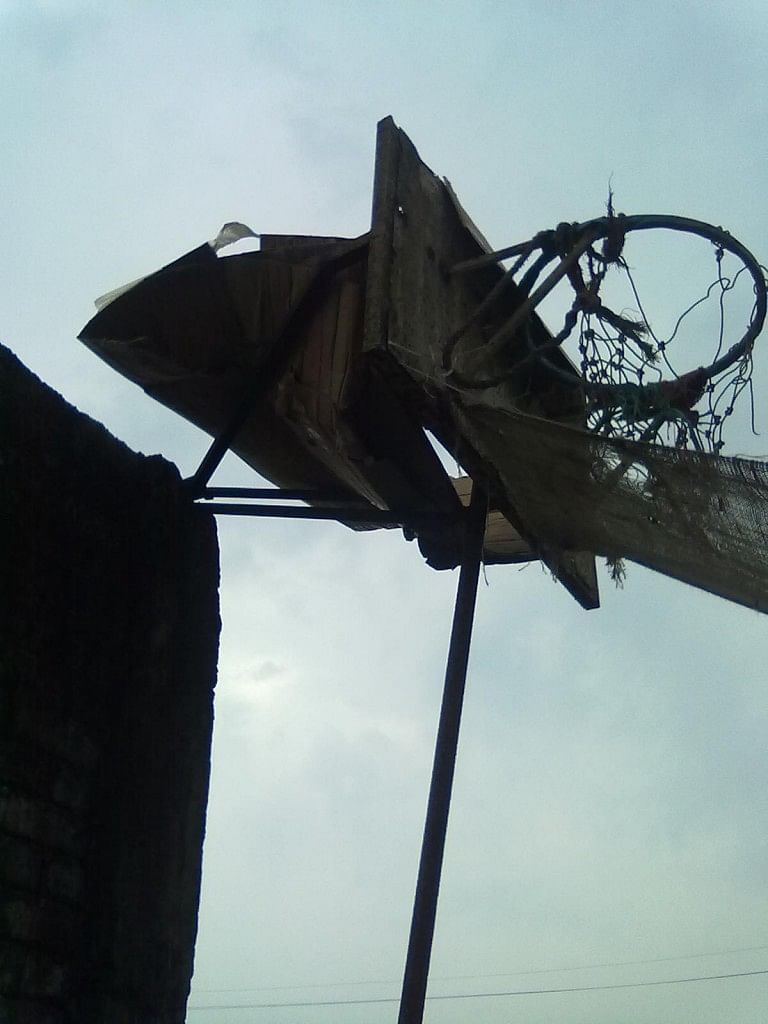 Building a basketball setup in your home can be a problem. Even with ample space, the place is liable to be used up with stuff strewn about. Like so: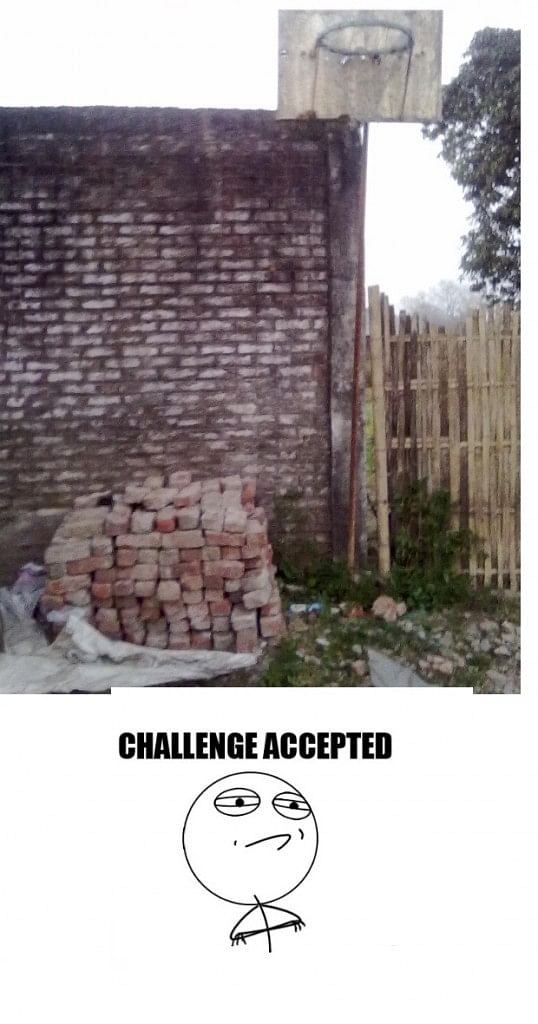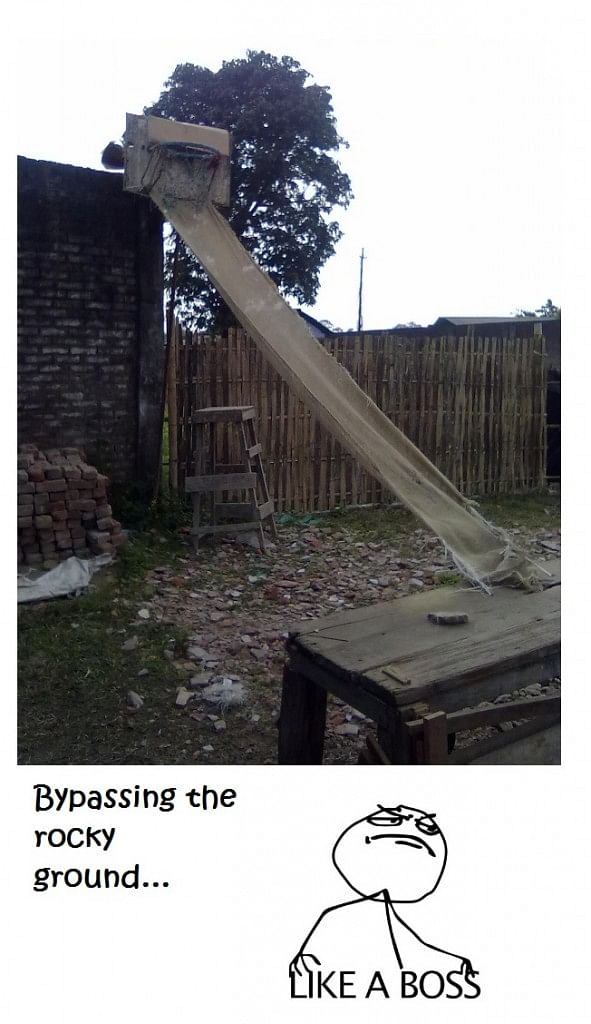 A year later, table gone.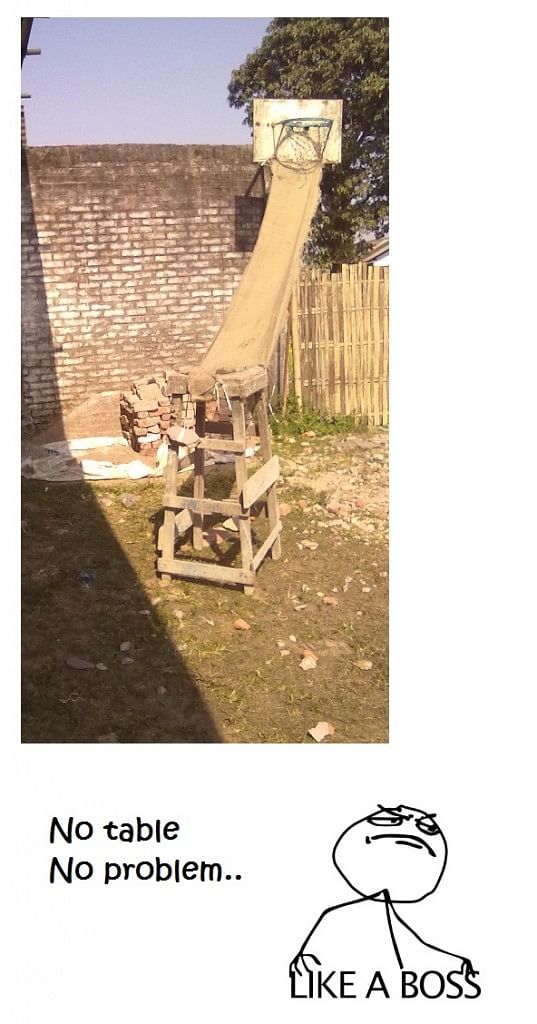 Another year gone, another stand gone.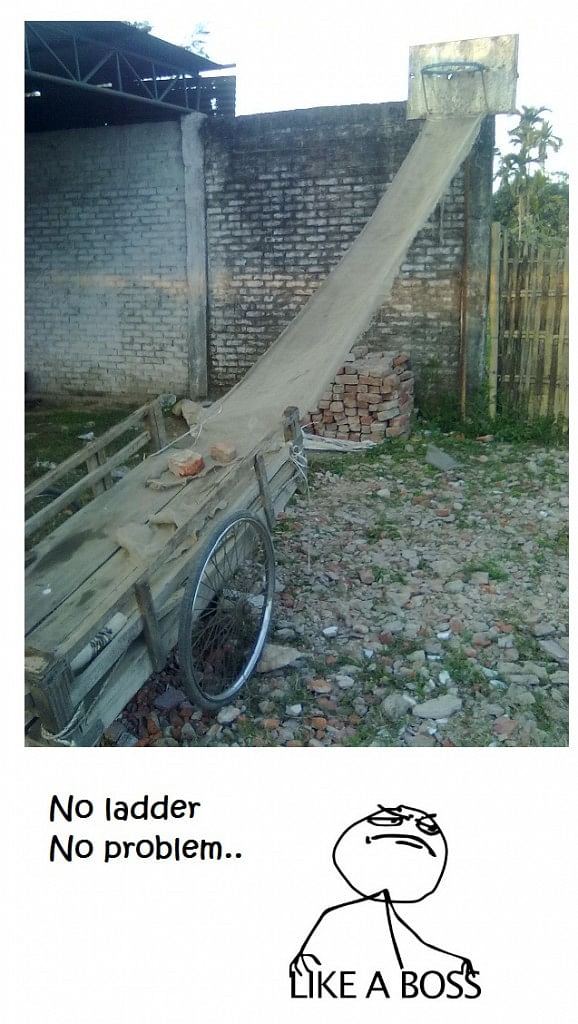 And here's where Murphy's law kicks in.
"Sand, bricks, creepy vines, bamboos.